Let's Start The Reunion with Short Stories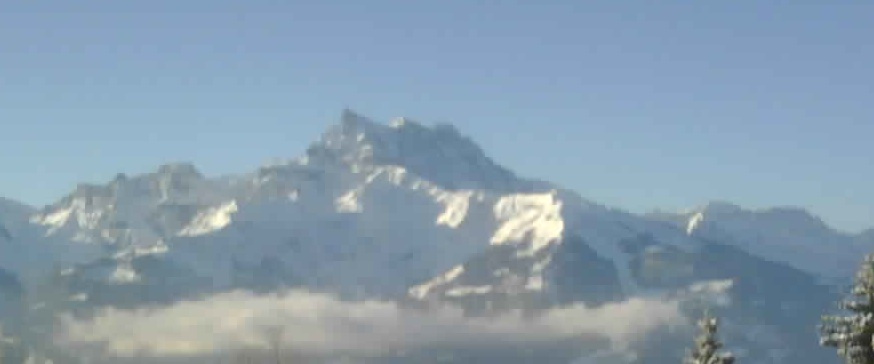 Three Tips for Getting a Story On This Page
Upload the video to video.google.com
Click
Send the link to SteveCongerAlpina@gmail.com
OR: Write the story and I'll post it at the bottom of the page
PHOTO by Egon Vorfeld, Chesieres 25 Jan. 2009
Links to Other Pages on this Reunion Web Site -- The Reunion Starts Now
Reunion Homepage (this site)
Alpina Choir Song Lyrics
Three Things About the School
Web Cams in Switzerland
Mentors

Thank you for visiting my page at Angelfire. Please come back and visit again! Send material to improve the content! SteveCongerAlpina@gmail.com
THIS PAGE IS A VOLUNTARY WEB SITE AND NOT THE OFFICIAL REUNION WEB SITE. THE LINK TO THE OFFICIAL ALUMNI WEB SITE IS FOUND ON WWW.AIGLON.CH
Memories of pre-1970 school
The Longest Weekend Ex
As far as DB knew, the trio was headed for an overnight ex to Leysin, tent and cooking stove on their backs. With his buddies covering for him, Turner Feazel ('69) wrangled his passport and made his way down to Geneva, talked his way onto a TWA flight to JFK and spent Saturday night in the Big Apple. He was back in Aigle by 5 p.m. Sunday and sauntered into Chesieres, and for the next two years, only two other people knew that he held the record for the farthest expedition in 30 hours.
Memories by Erik Friedl
I had assembled former Aiglonians Robin Mycock, Eddie Nassar and Nipper von Wiesenberger to be production associates on the film that Swissair had commissioned me to make in 1972: "The Swiss Highlife". The film culminated in a grand fondue dinner in Barboleusaz. Tony Hyde was one of the chaperons for the Aiglon students I was using in the film (Aura Reinhardt, Maureen Williams and Susie Rae). Efriedl@earthlink.net
The First Aiglon College Store Serving All Students. Americans have often been derided for their flaunting of rules at the school, but their imagination spills over into entrepreneurship -- even before the age of 16. Louis Snyder ('65-69), while still a fifth former, saw a need and filled it by opening an all student store known as "The Clairmont Club Room", much to the chagrin of school administration and some local merchants. Clairmont was then central to Aiglon life and frequented by all students of all houses as a major classroom teaching block. Little time existed for students to purchase snack foods and drinks from area merchants, so the students quickly embraced the convenience and the assortment of options. As this concept grew in popularity, J.C. and Group Captain Watts realized this retail enterprise had serious legs, so they directed the original "tuck shop" be moved from its original location on the second floor of Clairmont, (which was later to become a dedicated Prefect's Lounge), to a more primary and central location on the first floor of Clairmont, in the original library annex. The school library then had the opportunity to expand to another room...everyone was happy.
It didn't take long before Louie knocked on management's door for additional dedicated student recreational space, so within a few months, an adjoining veranda classroom was then dedicated to the growing enterprise known as "Louie's Den". The Clairmont Club Room continued to evolve with a greater selection of Swiss confectionary delights, fresh patisserie from Heiz, potato chips, yogurt, and other snack foods, natural organic food options (dried fruit and nuts) were mandated to be carried by J.C., cold drinks, and hot beverages added, the first Aiglon t-shirts and school pennants were designed and sold, and all sales (money handling) was carefully documented under the watchful eye of the School Bursar. All profits created paid for the refrigeration and hot plates needed as well as an impressive sound system.
Classroom breaks were accompanied by the sounds of pop music and all customers were accommodated by the smiling faces of various volunteer students under the watchful eye of Louie Snyder. Credit was also established up to one week's pocket money. The Clairmont Club Room evolved to accommodate this enterprising spirit and Louis grew to become 'merchant to the world' with his family business in America known as United States Sales. Who says an academic environment doesn't provide the perfect conditions for nurturing future commercial success? -- Louis lsnyder@ussalescorp.com Visit aiglon.ch/alumni
Videos about pre-1970 school
##########################
Memories from the 1970s
I think that Mr. Dyke was one of the most compassionate, gentle yet TOUGH persons that walked the hills of Switzerland or taught the students of Aiglon College. His description of art was intense and he was well loved by everyone. I hope he gets well very soon. Nino Zamero
VIDEOS about 1970s
DR's Short-term and Long-Term memory system
Tribute to Jan, Ray and the Photographers of the 1976 Yearbook
Db and the Last Expedition Pin of 1974
Nino and the Big Dinner March 1974
JFP, MV and the Hula Winter 1975 ...where is Mike?
1974 The First Yearbook, JP and SH
Sept 1973 Second Ex (second weekend at the school) with CL and PM, 2 Belvedere guys
Clive, Skye and AFH -- the missing rope
PR's Handwriting and the Number 4
Tam's Handwriting -- especially the lowercase "f"
Twelfth Night, text The play ends with: When that I was and a little tiny boy, With hey, ho, the wind and the rain, A foolish thing was but a toy, For the rain it raineth every day.
But when I came to man's estate, With hey, ho, & c. 'Gainst knaves and thieves men shut their gate, For the rain it raineth every day.
But when I came, alas! to wive, With hey, ho, & c. By swaggering could I never thrive, For the rain it raineth every day.
But when I came unto my beds, With hey, ho, & c. With toss-pots still had drunken heads, For the rain it raineth every day.
A great while ago the world begun, With hey, ho, & c. But that's all one, our play is done, And we'll strive to please you every day.
Let's sing together: Alpina Choir Lyrics =======================
Videos about 1980s
+++++++++++++++++++++++
Videos about 1990s
*************************
STORIES ---- WRITTEN
--------------------
1976 story -- I was in London: I remember tracking down Marion 6 weeks after high school graduation (1976). She was working in a retail shop somewhere in London. She had time to watch me eat a sandwich while she smoked. She kept nagging me about smoking: "I heard that nobody wanted to go up the telecabine with Conger because that was the only place students could smoke without fear of being caught." I admitted that I went up with John O'Neill and he was so insistent that I go up in the next car, but I pushed my way in to his cabine… and that was the longest 12-minute ride in my life. Then Marion suggested that I take a puff. I tried a cigarette, sucked in with such force that the smoke went deep into my lungs. When I exhaled, there was nothing to see. "If you smoke like that, you'll be dead before you're thirty" she said. "You're supposed to just keep the smoke in your mouth." It was my first and last cigarette. Then she returned to work. I didn't see her until the 1999 reunion back at school. (I wonder if she remembers all that…)
----------------------
Marion's Bar in Madrid
My cousin visited Marion's bar in Madrid: Marion's.... We just had a delicious toasted bagel with goat cheese and honey, tinto (red wine) and una cana(glass of beer) with Marion and her son and girlfriend, who are here from Israel for the holidays. yes!! She could not have been nicer, and her place is only 4 blocks from our apartment. We will of course take lots of friends who visit. The only problem is that she allows smoking, which means that my clothes and hair reek.
THIS PAGE IS A VOLUNTARY WEB SITE AND NOT THE OFFICIAL REUNION WEB SITE. THE LINK TO THE OFFICIAL ALUMNI WEB SITE IS FOUND ON WWW.AIGLON.CH

Email: stevecongeralpina@gmail.com